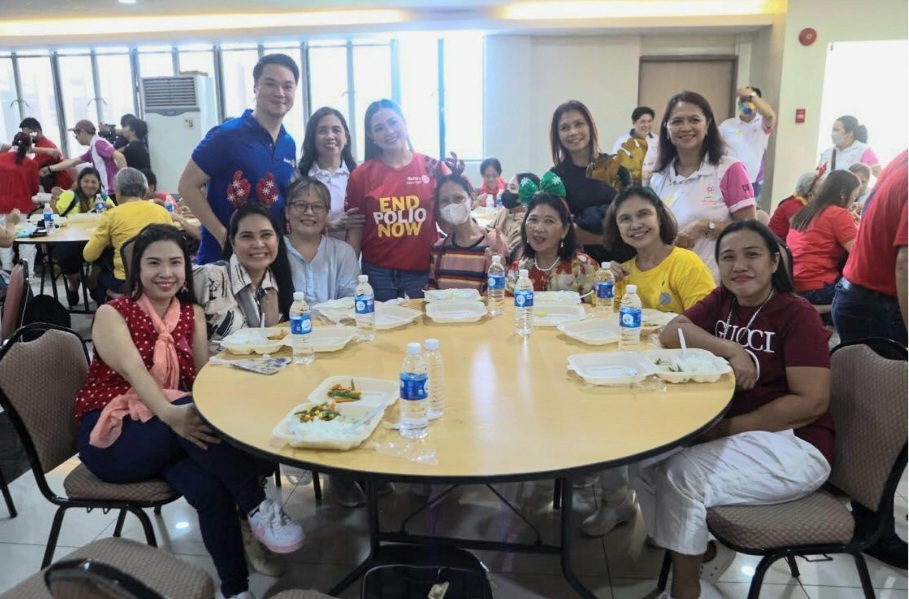 (Tita Ely President and CEO Angelo Reyes, officers and members of Rotary Club of Cubao and beneficiaries of the Kasuso Foundation.)
Statistics show that breast cancer is the most common cancer among women in the Philippines, and numbers show for it.
Indeed, cancer patients undergo the challenges of getting treated, not to mention the high cost of prices of goods in the Philippines, which, in turn may dampen one's Christmas spirit.
But the sweetest part of the Holiday season is the love that comes from the generosity of people. This is why Tita Ely, along with various celebrity influencers, partnered with Rotary clubs and cause group Kasuso Foundation this year as the foundation marked its first physical Christmas party celebration since the pandemic started, last December 4, at the East Avenue Medical Center.
(Tita Ely President and CEO Angelo Reyes (middle) with celebrity influencers and newsmakers Ogie Diaz (Right) and Mama Loi Villarama (Left))
Sweet preserves manufacturer Tita Ely, represented by President and CEO Angelo Reyes, participated in the gift giving event, alongside Board member Ogie Diaz, Mama Loi,  comedian Alex Calleja, and Mrs. Universe Philippines Veronica Ho Yu. With some rotarians from District 3780, they celebrated  Christmas with 250  breast cancer patients  from the marginalized sector.
"Our company always donate to charity and support the projects of Rotary, Mother Earth Foundation and JCI. I believe that our participation in Kasuso gift giving events like this one  is very important to my family and the whole company. It is our way of thanking the Lord for his goodness and showering our family with all the blessings and guidance through these challenging times," Reyes said.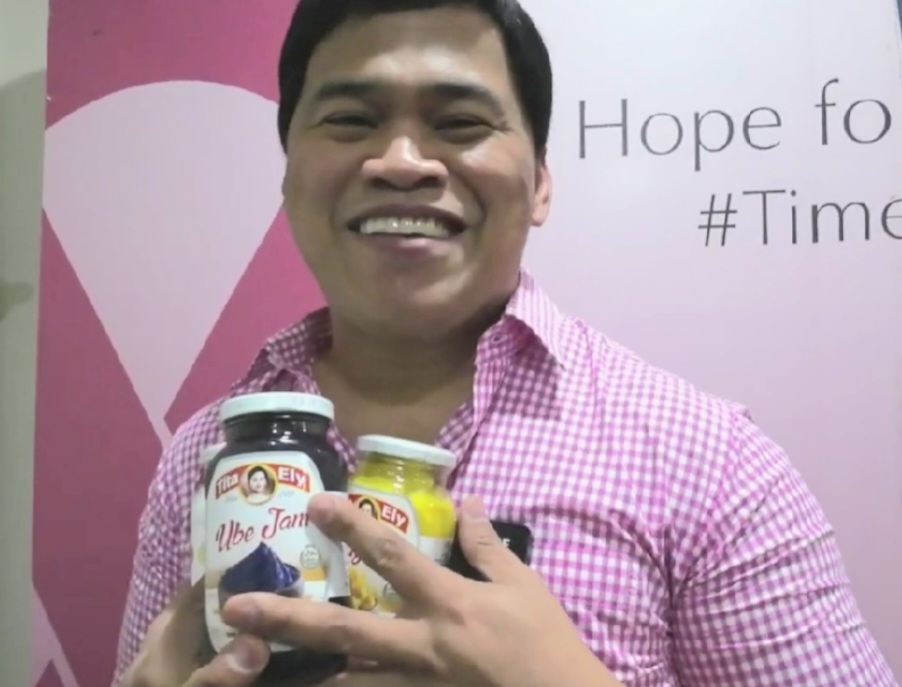 The gift items distributed by the foundation included Tita Ely's flagship line of sweet preserves Nata De Coco, Coconut Strips, Ube Jam, Langka, Atsara, and its Dolci Coffee Jelly – truly a sweet gift to help them whip up simple Noche Buena treats during the Yuletide festivities.
The invited celebrities who provided the entertainment were Bayani Agbayani, Glenda Garcia, Mama Loi Villarama, Bayani Agbayani, Alex Calleja, Bianca Lapus, and Mrs. Universe winner Veronica Ho who all got to taste Tita Ely's sweet preserves, and also as a remembrance for the sweet and heart-warming holiday occasion.
Also present during the occasion are various Rotary Clubs and institutions in Quezon City, such as Rotary Club of  Cubao and The Great Presidents. All belong to Rotary District 3780; along with Cr8concepts and CHIT Foundation, who also partnered with Kasuso Foundation in organizing the joyous event.
For more information about the event, you may like and follow Tita Ely Sweet Preserves on Facebook. For questions, you may refer to Cr8Concepts General Manager, Joji Coloma at colomajoji@gmail.com or 09174573734.