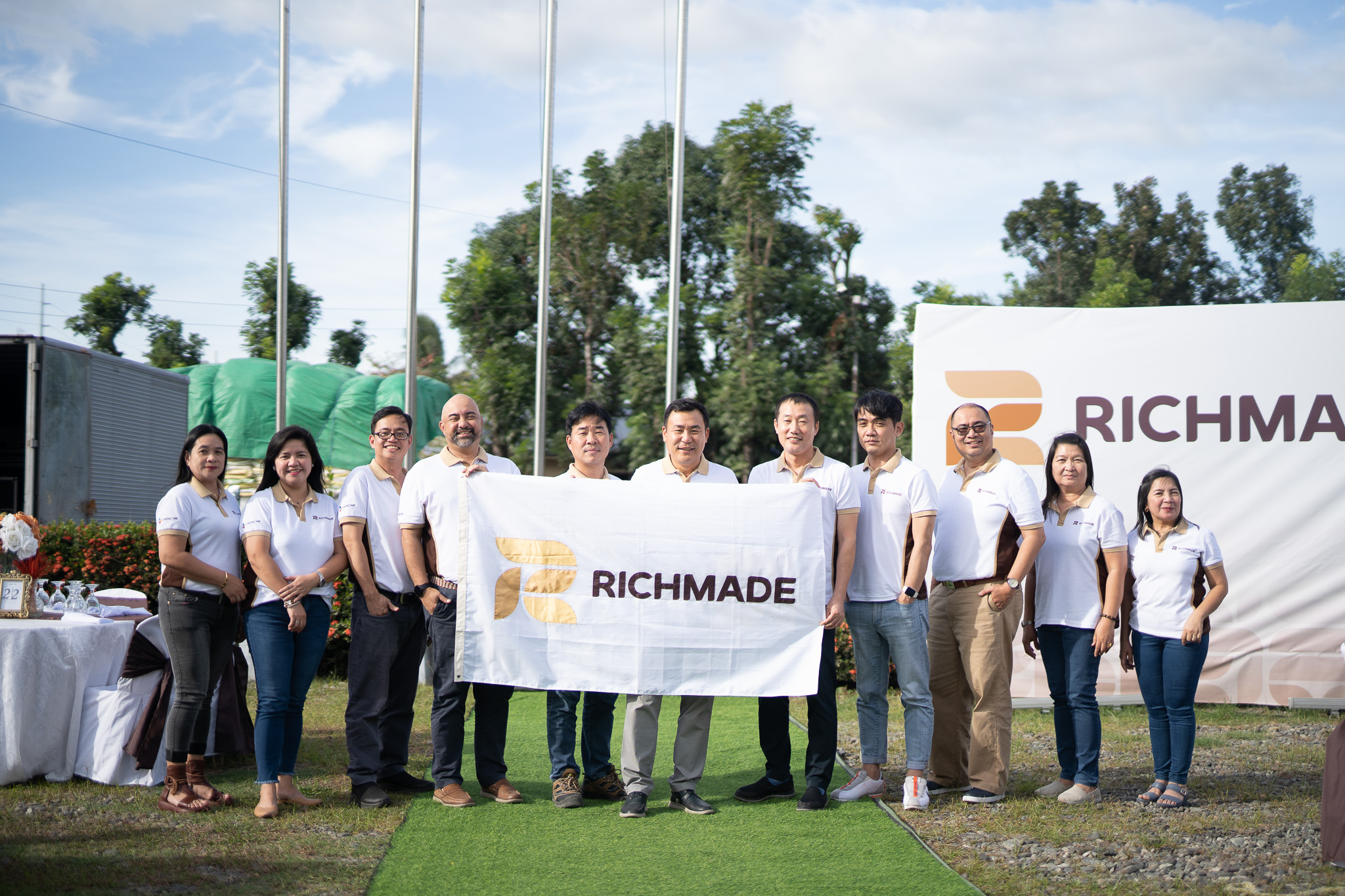 KOREA'S RICHMADE BRAND NOW IN THE PHILIPPINES. (L-R), Elizabeth Pineda, Leader, Financial Solutions, Jennifer Solitario, Leader, Total Quality Management (TQM), Michael Pasco, Senior Leader, Strategic Marketing / Sales Admin, Liduvino Trivino, Senior Leader, National Sales Development, Sungil Kim, VP, Operations & Plant Projects, Young Ig Son, President & CEO, Byoung Sun Yim, VP, Strategy & Operational Management, Hyun Jung Lim, VP, Farm Operations, Joseph Bognot, Senior Leader, Strategic HR & CIT, Maria Cecilia Ramo, Leader, Corporate Affairs, and Myra Balde, Leader, Risk Management & Sourcing (Consultant).
With the country's aim in focusing its resources to generate sustainable food security, the arrival of the RICHMADE brand has been timely and essential.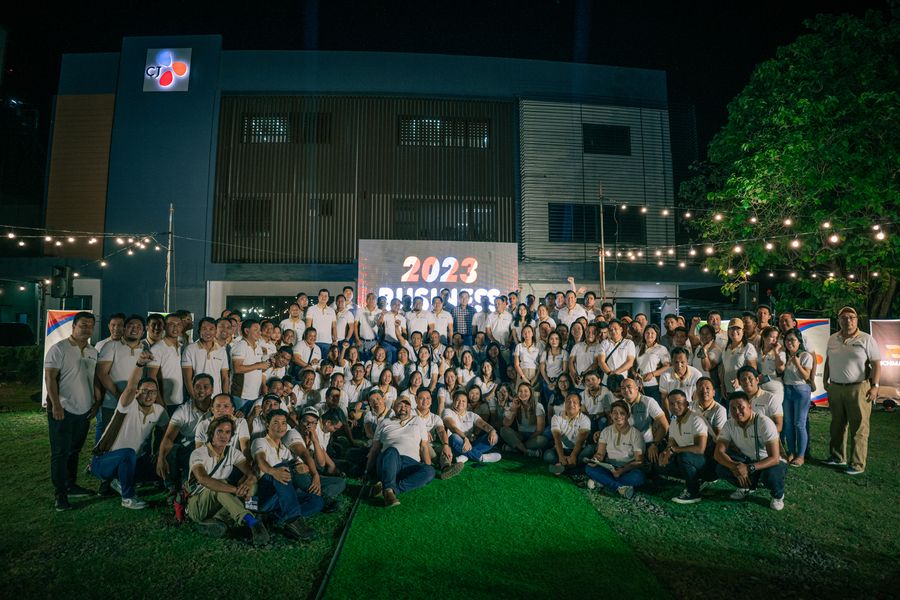 CJ Feed & Care, Korea's number one food company recently launched RICHMADE as the new brand to carry its feed portfolio. The introduction of RICHMADE in the Philippines will be the first, leading other Asian countries where it has businesses and plants, aside from Korea.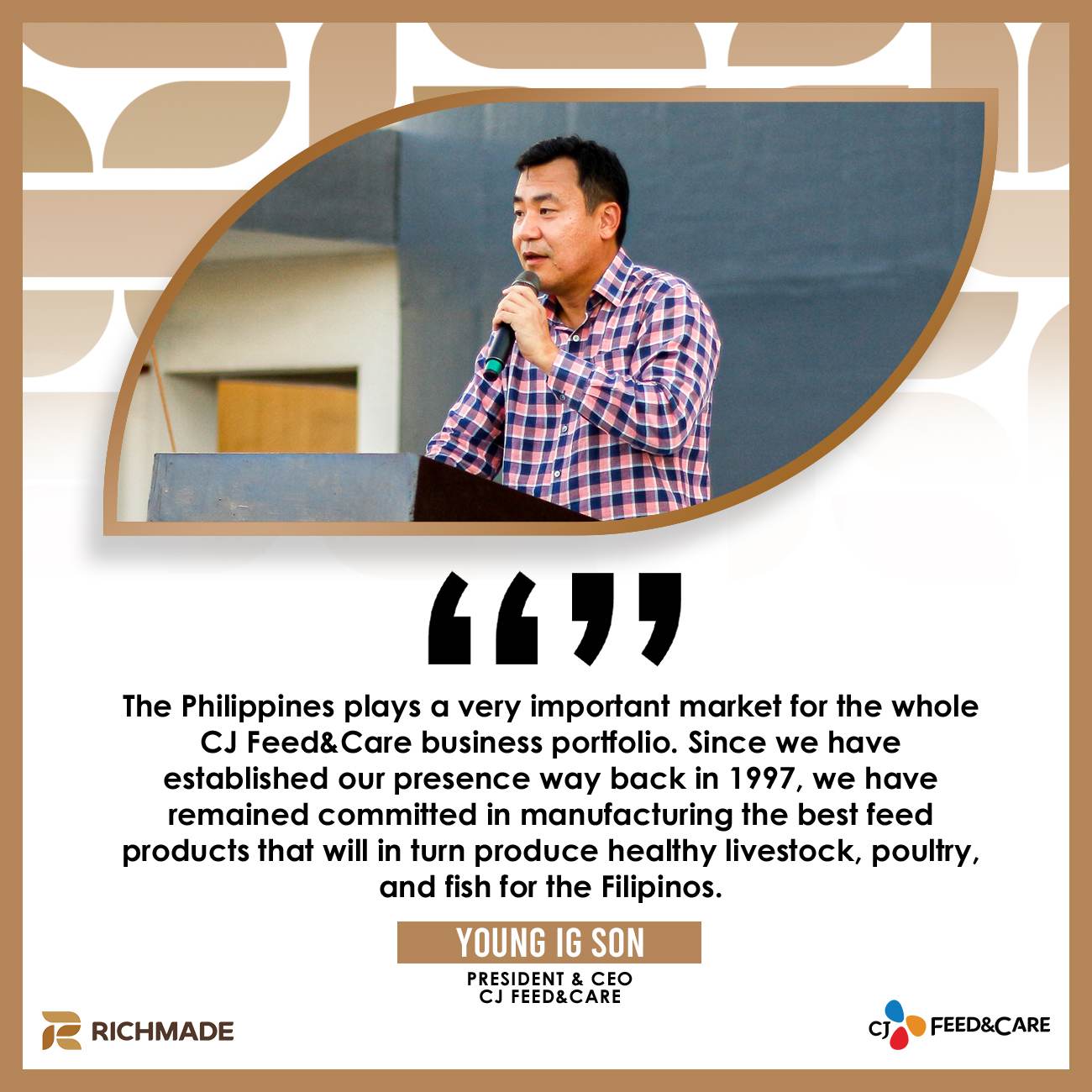 This is a testament of CJ Feed & Care's commitment in helping and supporting the country in growing the agriculture sector, particularly the feed and livestock industry. By using the RICHMADE brand in its feed products, the company's customers, managed farms and stakeholders will be assured that the standard and technology placed in all RICHMADE feeds to be manufactured here in the Philippines is the same in all parts of the world.
GLOBAL TO LOCAL. The Richmade launch here in the Philippines will be the first,leading the other countries in the Southeast Asian region where the company has plants and offices. RICHMADE's Luzon sales team in full force post for posterity during the company's Business Launch held in their Luzon plant, located in San Rafael, Bulacan.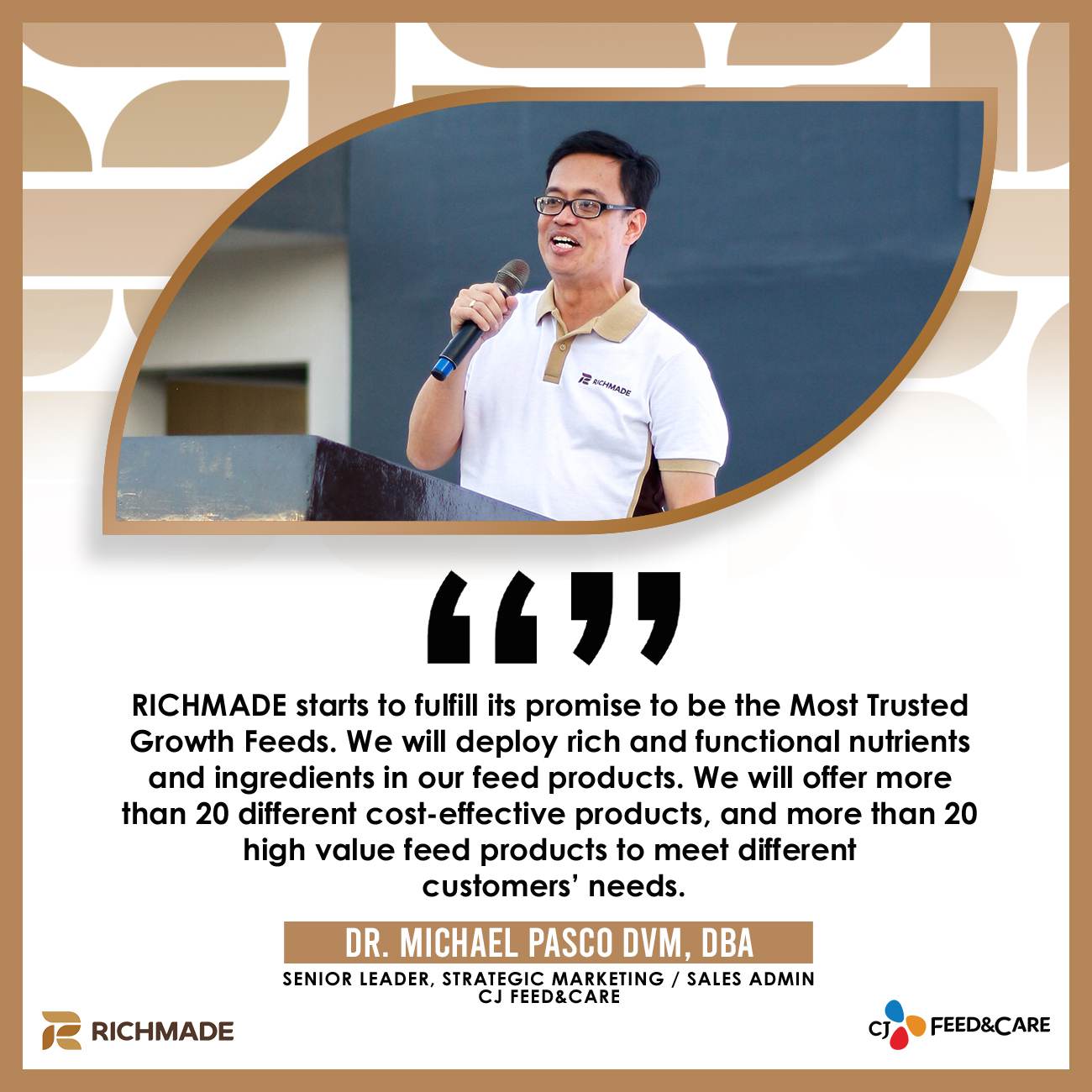 For more than 50 years, CJ Feed & Care has been developing unrivaled feed manufacturing technology that drove the growth of the Korean livestock industry. It has taken on the challenge without hesitation to support the success of farms it manages. These traits have made CJ Feed & Care as one of the feed and livestock companies that has successfully branched out from Korea into the global market.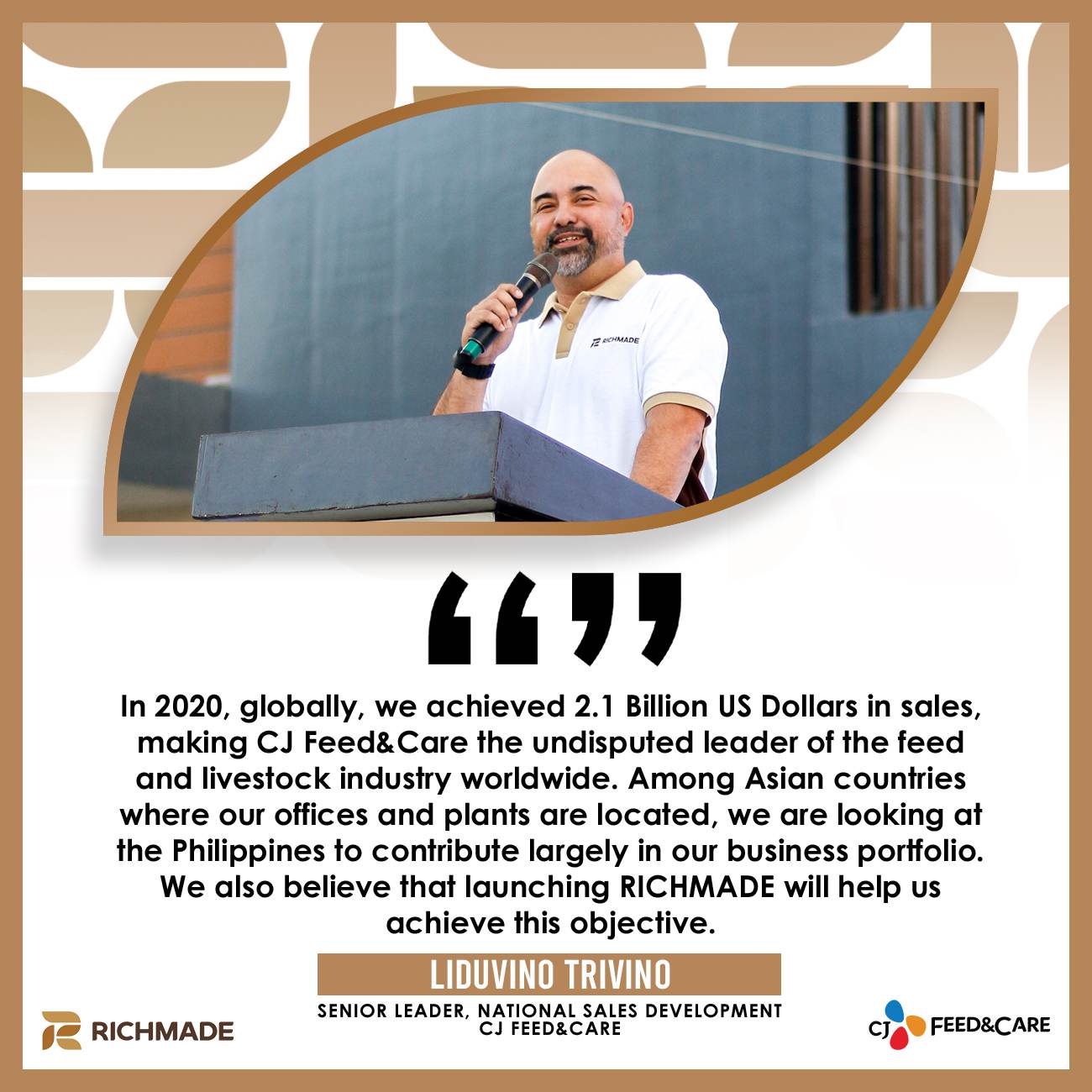 The launch of RICHMADE is merely the first step. Inspired by farm to table concept, CJ Feed & Care will lay out their plans that will include Animal Nutrition and the management and breeding of poultry and livestock until selling.
Since the company established its feed business in Korea in 1973, the CJ Feed & Care has chosen to expand in Cambodia, China, Indonesia, Japan, Myanmar, Thailand, Vietnam and the Philippines.
With its consistent global expansion, CJ Feed & Care is oneof the feed and livestock company that has successfully branched out from Korea into the global market.