I have always been a fan of Japanese food, whether cooked or uncooked.  And I am just so glad that someone in our Village caters to my "need" for a Japanese food, well at least for sushi and maki (specially when the pandemic started last year and it would be very expensive to order in terms of delivery fee since I live at the side of Malabon City where restaurants are kilometers away from our house).
Not all Japanese restaurants cooks and prepares good Japanese foods.  Some are just like wannabes who simply puts rice, crab sticks, and slices of riped mango in a nori wrap and roll it in a makisu, and that's it! They have their instant California Maki.
THE PARTEA BAR
Owned by Camile Faustino, The Partea Bar started in 2018 as milk tea cart, thus the TEA in Partea.  However, when COVID 19 pandemic started in 2019, just like all other food establishments, The Partea Bar temporarily ceased to operate since social gatherings were not allowed.  However, few months after, with almost everyone ordering food online, Camille thought of preparing sushi and make it part of the existing business, The Partea Bar.  Thus, the birth of Japanese food within The Partea Bar.
TASTING AND LOVING THE PARTEA BAR's SUSHI AND MAKI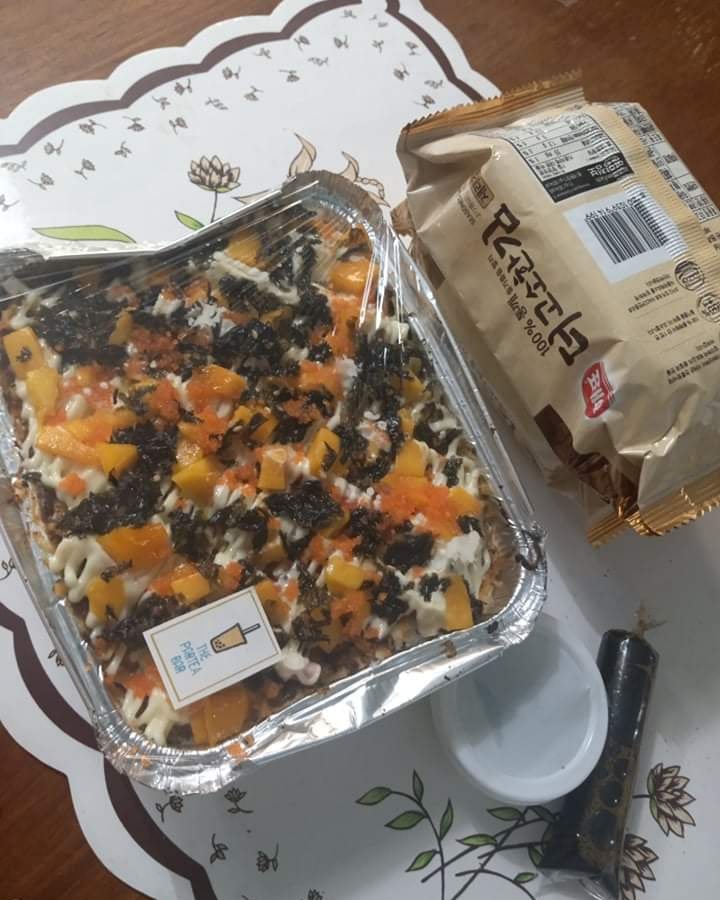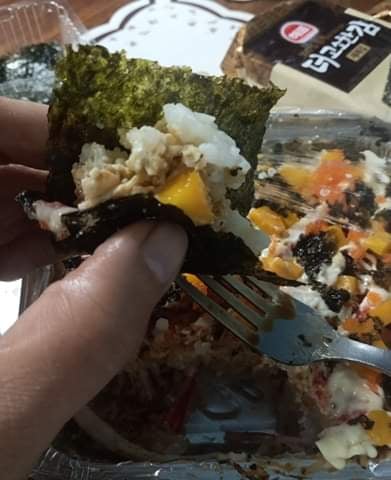 When Camille started posting The Partea Bar's menu online, I honestly hesitated ordering.  But then again, why not try.  This food critic "wannabe" really wanted to check out and taste The Partea Bar's sushi and maki, and most specially the everyone's-going-gaga-with Baked Sushi which The Partea Bar is also offering.  And they didn't fail me. The Partea Bar's Cheesy California Dream Baked Sushi really lived up to it's name.  It has lots of cheese, a mouth-watering well-baked maki sushi that a pack of nori won't be enough even for the solo size.  And it was really dreamy! Dreamt about it and ordered again! Really love it!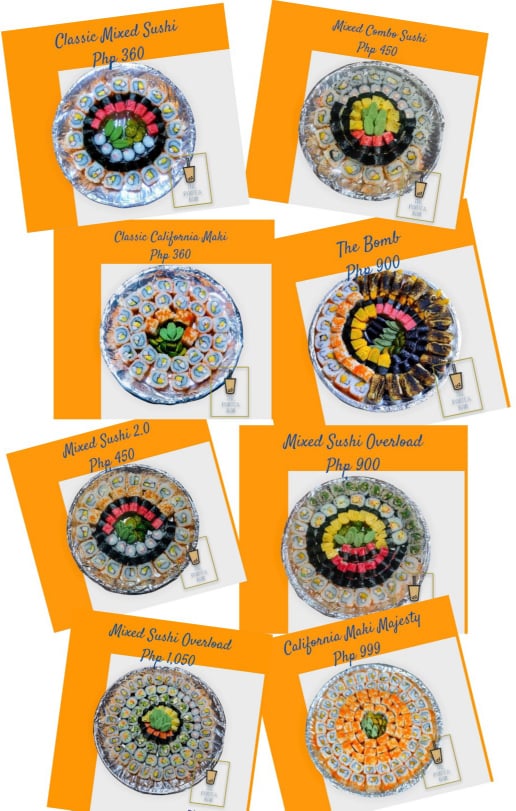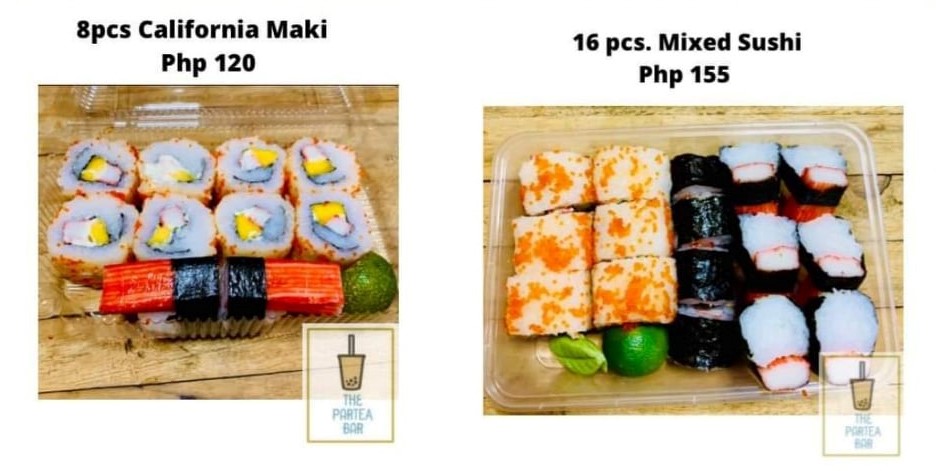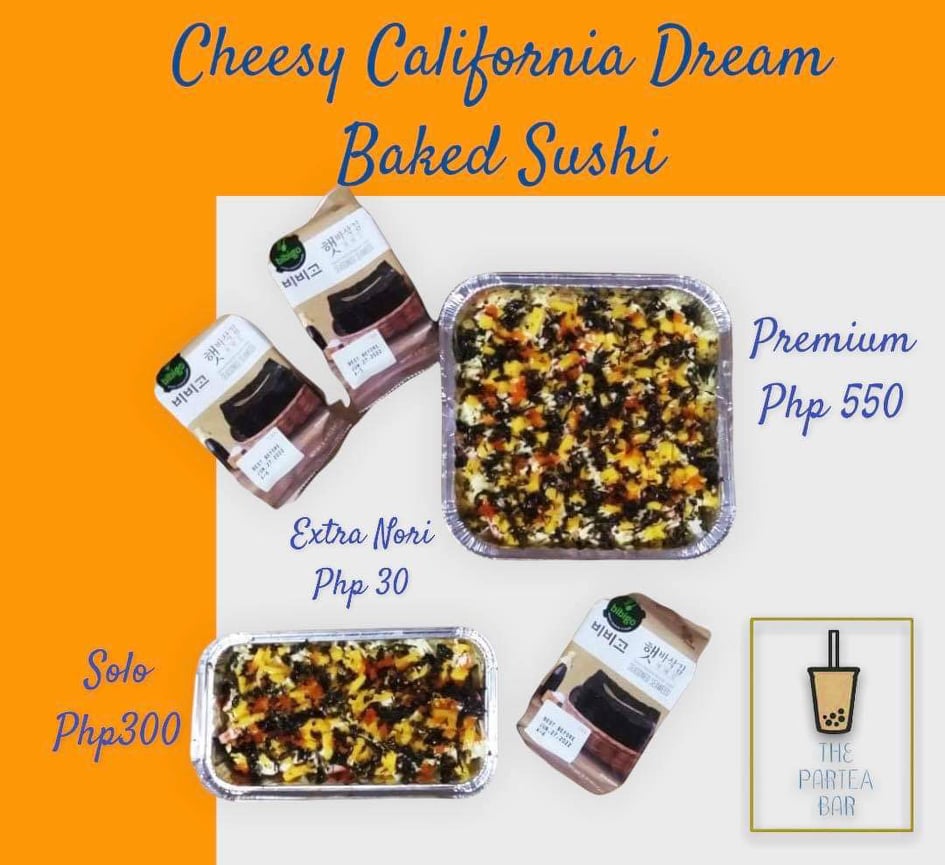 And so it didn't stop there.  I tried ordering again, this time their Mixed Sushi.  And again, it never failed my taste buds.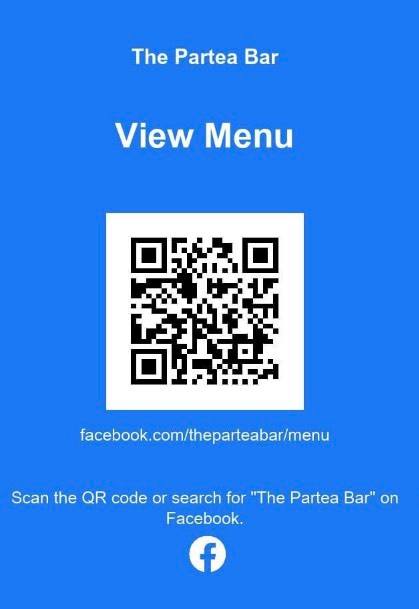 So, whenever I have this urge to get a taste of Japanese food, The Partea Bar is just one PM away.  And they deliver.  So, wherever you are (within Manila or even Cavite, Laguna, Rizal), The Partea Bar is just one PM away for you to be able to get a taste of their mouth-watering baked sushi plus their california maki, tamago sushi, kani sushi, kani maki, cheesy bacsilog sushi and spam with burnt cheese.  You can pay via GCash for all your orders.  Delivery can be c/o The Partea Bar (delivery fee over and above the cost of food) or you may also opt to book it on your own.
Check out The Partea Bar's FB page http://www.facebook.com/theparteabar/ or call them at 09159273720.