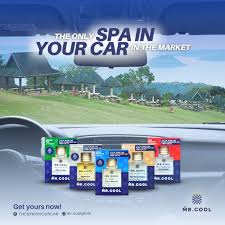 The challenges brought about by the pandemic have pushed many businesses around the world to innovate new ways and means to capture their market. While eCommerce continues to prosper in various countries where COVID-19 is getting manageable such as the Philippines, this has paved the way for some other start-up businesses to get recognized and establish a brand that caters to the new needs in this new normal.
With health and safety remaining a top priority amongst households and businesses, the local brand Mr. Cool of Mr. Zolutions, Inc. continues to grow with the expansion of its brand not only in the Philippines but also abroad, specifically in the United States of America. Since its introduction in the market in 2018, Mr. Cool Aromas has been showcasing a strong presence in the market with its in-demand products including car aromas and disinfectants.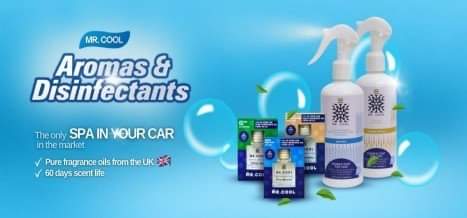 Seizing Every Opportunity
"We want our products to be a part of every vehicle not only here in the Philippines, but also abroad. We believe that through this Dealership Package, we will be to help aspiring business minded Filipinos to start their journey with us while we keep to strengthen our presence in the market, and continuously providing our customers with quality products that will keep them safe and happy anytime, anywhere," Mr. Zolutions, Inc.'s Founder and CEO Mr. Vinson Perea said.
With over half a million bottles already sold in the market since 2018, Mr. Cool is set to achieve
its vision of being a major brand offering unique, relevant, value for money, and high-quality products that have great benefits and satisfaction to customers. Approved by the Food and Drug Administration of the Philippines, Mr. Cool's products are currently available through different physical stores such as Unimart, FamiliyMart, Rapide Auto Service Experts, Total, Petron, and Shell, as well as in popular online channels among Filipinos, Shopee and Lazada.
Mr. Cool also partnered with public and private organizations to provide additional safety and quality scents to their daily operations. These include the Cities of Manila and San Juan, Honda Philippines, and NLEX.
Set to Grow Bigger
"We believe that our products have a great potential to capture the international market, hence this year, we are bullish that we will be able to establish our presence in the US, while our footprint in the Philippines expands through various distributorship programs," shared Ms. Ma Concepcion Tejada, Founder, and COO of Mr. Zolutions, Inc.
To grow with its customers who have been the brand's greatest ally since its launch, Mr. Cool now offers its Distributor's Package, which serve as an entry level to start earning through well loved Mr. Cool products. For only PHP6,050, aspiring entrepreneurs can own Mr. Cool's Dealership Package, which includes top-selling premium items from Mr. Cool and Mr. Fresh Helmet Freshener. Aside from that, training, product knowledge, and salesmanship will also be provided to those who will avail of this package. Marketing collaterals such as testers and tarpaulin are also included to further boost its new partners to establish the brand.
Mr. Cool of Mr. Zolutions, Inc offices at #54 J. Perez St., Project 4, Quezon City, with a production facility in Cupang, Antipolo City, Philippines. To know about Mr. Cool's Dealership Package, you may contact them at 0917-3181-715. You may also visit their Social Media Channels https://www.facebook.com/THESPAINYOURCAR/ and
https://instagram.com/mr.coolphils?igshid=YmMyMTA2M2Y= . Also we have international, you can visit here at: can visit here at: https://instagram.com/mrcoolinternational?igshid=YmMyMTA2M2Y= and https://www.facebook.com/mrcoolinternational/photos/a.118614580867079/1186145475337 49/?type=3&mibextid=kXE2uo
-END –