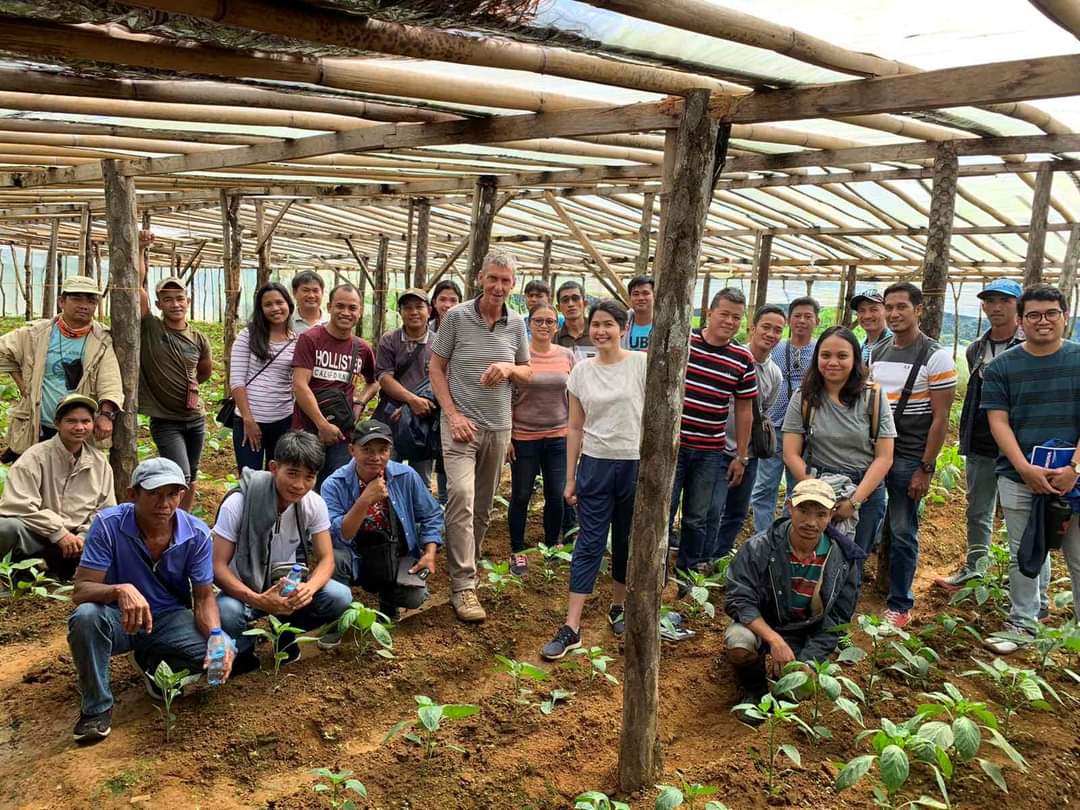 Since 2019, the PUM Netherlands Senior Experts have guided farmers in soil testing and given them advice on soil health. They have also been assisting in varietal trials to test for better crop varieties, and introduce mechanization to improve productivity.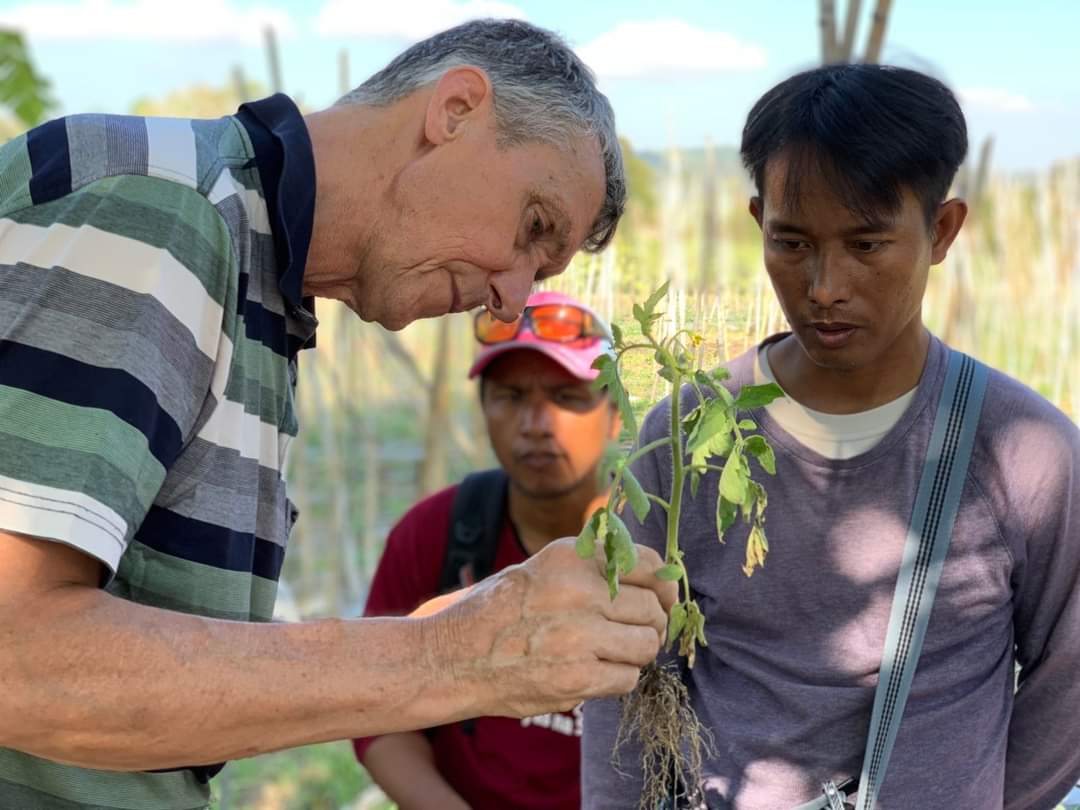 Together with local and international experts, Jollibee Group Foundation has been introducing technologically advanced farming techniques and systems to smallholder farmers to empower them to improve their productivity and gain more income.
Jollibee Group Foundation (JGF) continues to support smallholder farmers by providing them access to technologically advanced farming techniques for more sustainable agriculture.
"Improving smallholder farmers' knowledge and capacity for greater productivity and profit will redound to the continued growth of our agricultural sector," said Gisela Tiongson, JGF Executive Director.
Launched in 2008, JGF's Farmers Entrepreneurship Program (FEP) empowers and helps smallholder farmers sharpen their technical and business acumen, as well as partnership-building skills. Today, these farmers supply the vegetable requirements used in some Jollibee, Chowking, Greenwich, and Mang Inasal favorites.
"By becoming more adept and qualified to participate directly in the value chains of food companies, small producers get assured of a regular market, resulting in their increased and steady income," Tiongson added. To reinforce support to smallholder farmers, JGF has adopted public-private partnerships to help farmers gain access to agricultural technologies that increase their yield, reduce farming costs, and make them more competitive in the market.
Weather data, farmer efficiency
Since 2020, the Foundation has partnered with IBM's The Weather Company for a more accurate community-level, 7-day weather forecast. JGF also worked with the Central Luzon State University to interpret the weather data and translate it into the prescribed farm practice for the day. The information is then shared in a private messaging group for faster dissemination among the farmers. The SMS feature of this system is now being developed for easier access.
The Onion and Vegetable Producers Cooperative (OVEPCO) farmers from Barangay Tabulac in San Jose City, Nueva Ecija were among the first to benefit from this system. Through the barangay-level forecasts provided, the farmers can adapt and better decide when to plant, fertilize, and harvest their crops.
"It has been helpful. Now we can prepare for what will happen tomorrow. It has become a guide for our daily farming," shared Eddie Soriano, OVEPCO Chairman.
This project currently supports 116 farmers in 12 barangays in San Jose City, Nueva Ecija and Alcala, Pangasinan.
Healthy soil, healthy production
In partnership with the Department of Agriculture's Bureau of Soils and Water Management, JGF ventured into studying soil samples and providing practical recommendations to make the soil healthier and more viable for greater yield.
To help farmers improve their crops, JGF worked with the PUM Netherlands Senior Experts, various seed companies, and Jollibee Group's own Research and Development team to find appropriate onion and bell pepper varieties that will meet the company's requirement, and which can be more easily produced by the farmers.
Together with the Southeast Asian Regional Center for Graduate Study and Research in Agriculture, JGF is also looking into further increasing the productivity of onion farms. Called "Project SAYA" or Strengthening Agricultural Yield of Allium Cepa L. (Onion) in the Philippines, the project aims to help increase onion production by addressing inefficiencies, gaps, and factors affecting the level of production; as well as to identify potential and suitable areas for expansion.
"These agri-technology efforts are creating a ripple effect of empowerment and opportunities among our partner farming communities and institutions. They have reported greater knowledge on farming techniques, increased yield and income, and the confidence to transact with market players," said Tiongson. "JGF will sustain these efforts so that farmer entrepreneurs can continue to gain greater pride in their profession and to reap the benefits of sustainable agriculture."