Looking for fun ways to honor the man of the house? Spend quality time with the whole family this Father's Day weekend at Blue Bay Walk and Met Live!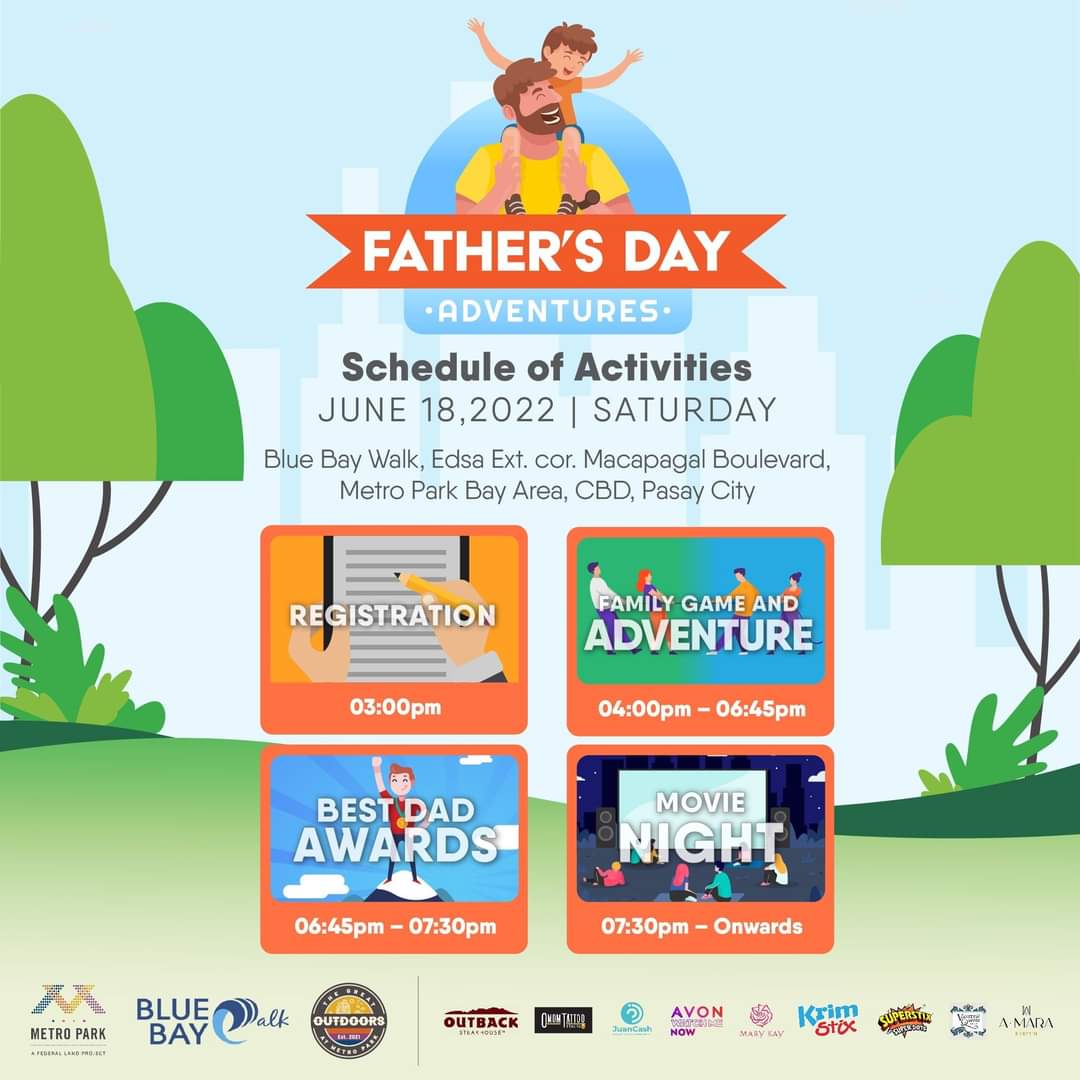 Father's Day Adventures at Blue Bay Walk
Exciting games and prizes await the whole family at Father's Day Adventures on June 18, 2022, from 3:00PM to 10:00PM at the Blue Bay Walk. Families can participate in special outdoor games such as potato sack race, limbo rack, tug of war, and amazing race. Each game promotes teamwork between dads and their amazing families.
Families can gather for a relaxing time and enjoy their favorite snacks and drinks come evening with a free movie screening at the open grounds.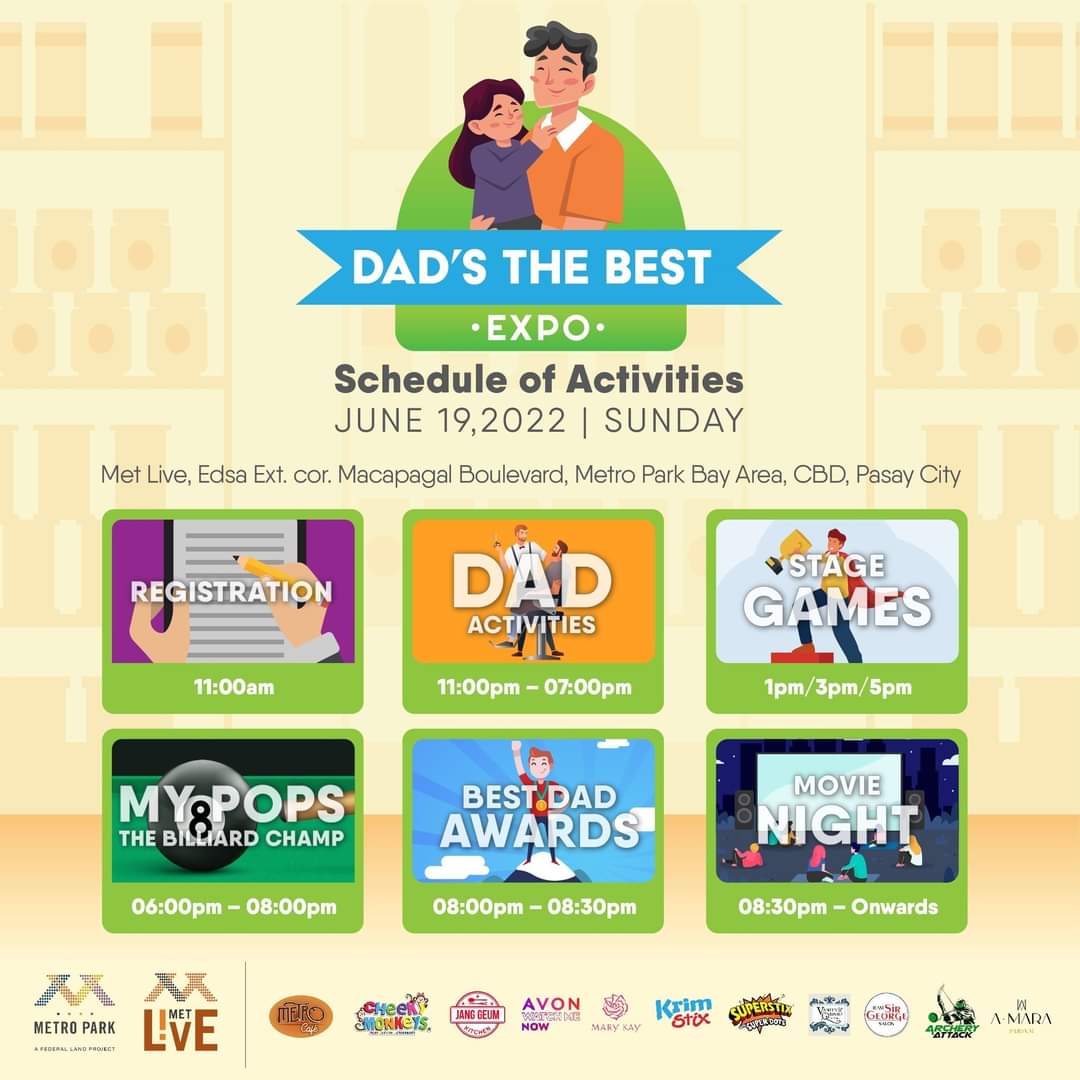 Dad's the Best Expo at Met Live
Make his day extra special at Met Live's Dad's the Best Expo on June 19, 2022, from 11:00AM to 10:00PM at The Atrium Activity Hall of Met Live. Treat him to a pampering session at the "Dad's special barber" and the "Massage pit stop" booths. Or if you're looking for more fun activities, enjoy unique bonding moments at the "Archery with dad" and "My Pops – the Billiard Champ."
Shop with him at the Interests and Hobbies Fair, which will have all of dad's favorite items including clothes, shoes, food, and liquor among others.
Interested? Visit the Facebook pages of Blue Bay Walk and Met Live for the registration mechanics and other details.
###