ADM, a global leader in human and animal nutrition, has funded GMA Kapuso Foundation through ADM Cares, the company's corporate social investment program. The USD 10,000 donation will go toward GMA Kapuso Foundation's Give-A-Gift project which is devoted to helping underprivileged children from vulnerable communities in Philippines.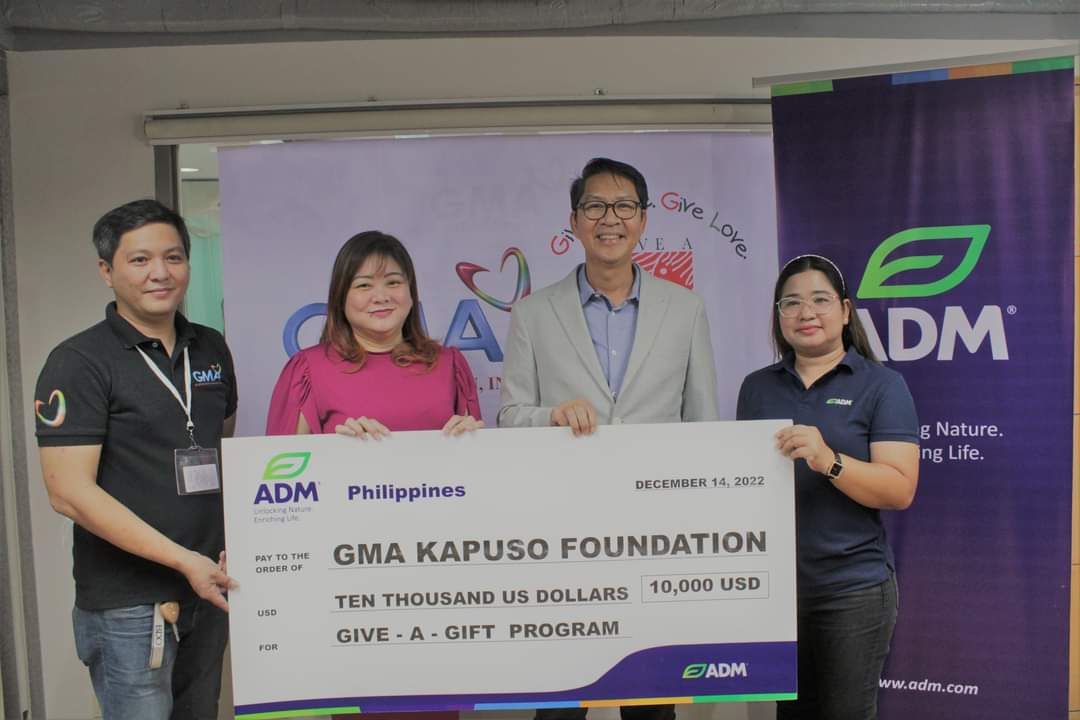 "ADM has been feeding the world for over a century and we remain committed to enriching lives. We believe that fundamental nutrition must be accessible to communities who need them most, so when the Give-a-Gift program by GMA Kapuso Foundation presented an opportunity to nourish underprivileged children, we were ready to contribute and support the local community," said Dr. Lorenzo Mapua, Managing Director of ADM Animal Nutrition Philippines.
ADM Cares is a corporate social responsibility program that aligns ADM's corporate giving with its business strategies and sustainability objectives. ADM plays a critical role in supporting food security globally, and as part of ADM Cares, this project aims to support hunger relief and increase food security in remote areas of Philippines.
"The GMA Kapuso Foundation continues to uphold its commitment to support the marginalized population. Knowing that they go to great lengths for community outreach, including the most remote, far-flung, and even high-risk security areas of the country, having them as one of our beneficiaries aligns with our purpose to relieve worldwide hunger," said Dr. Aileen Guerrero, Product Manager of ADM. She added, "We are committed to tackling this nutrition challenge and with the help of Mr. Martin Morales from the GMA Kapuso Foundation, we felt that the Give-a-Gift program would be most meaningful in fulfilling this goal."
In December 2022, about 2,400 gift packs containing corned beef, packet rice noodles, hygiene and wellness supplies were distributed in each remote area, serving a total of 60,000 children in more than 30 provinces in the country.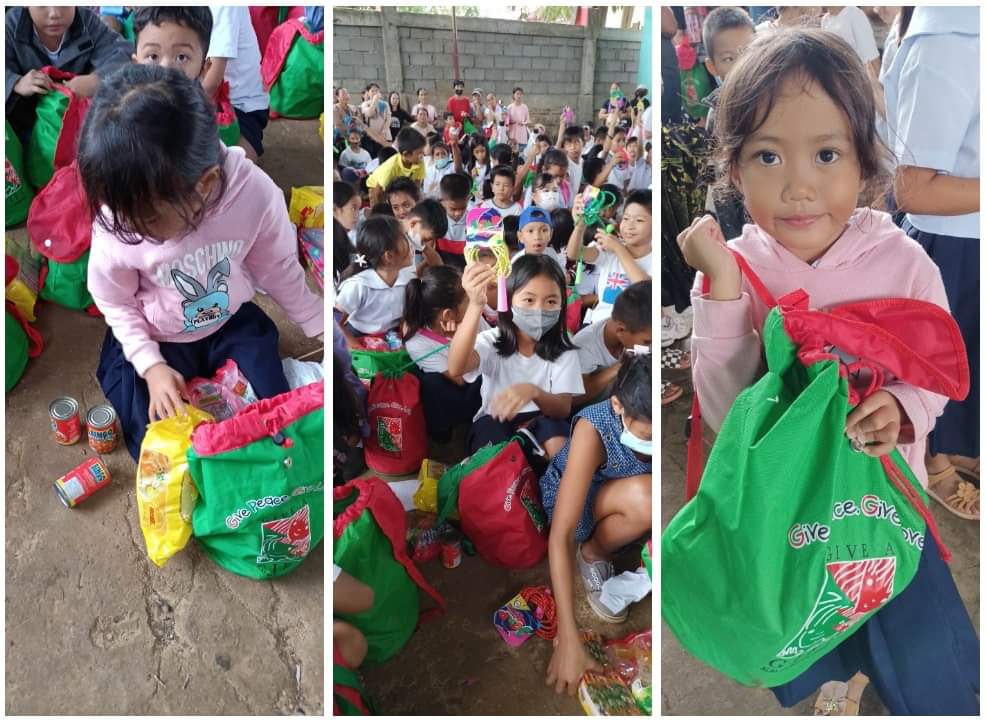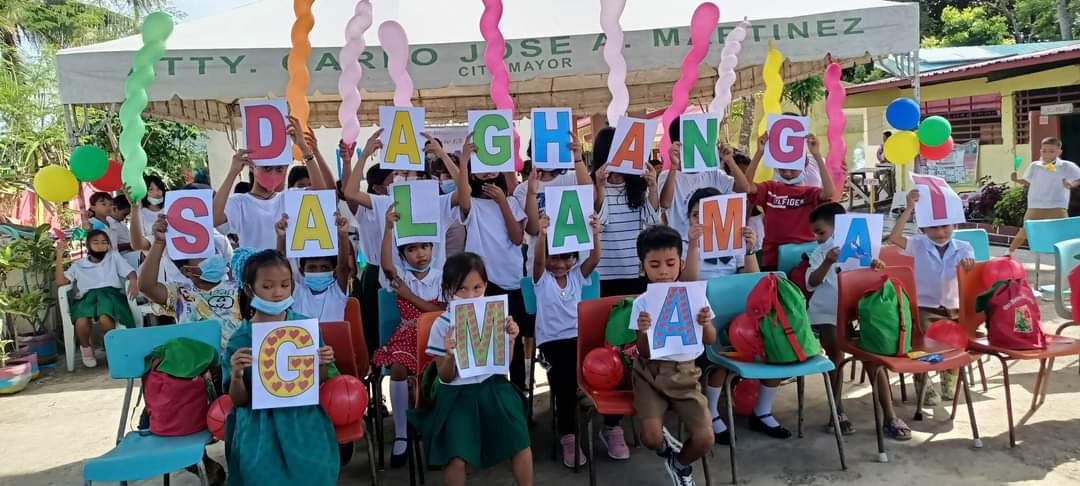 "The Give-a-Gift Alay Sa Batang Pinoy Christmas Project is one of the cornerstone projects of GMAKF and because of its nationwide implementation, the project requires considerable funding. We have a shared belief that through partnerships, we can impact more lives and we are thankful that ADM is aligned with us on sharing through gifting to help disadvantaged communities during the Christmas season.
We are grateful for their commitment and would like to thank ADM for their valuable support in serving 60,000 children across the country, " concluded Ms. Rikki Escudero-Catibog, Executive Vice President and Chief Operating Officer, GMA Kapuso Foundation.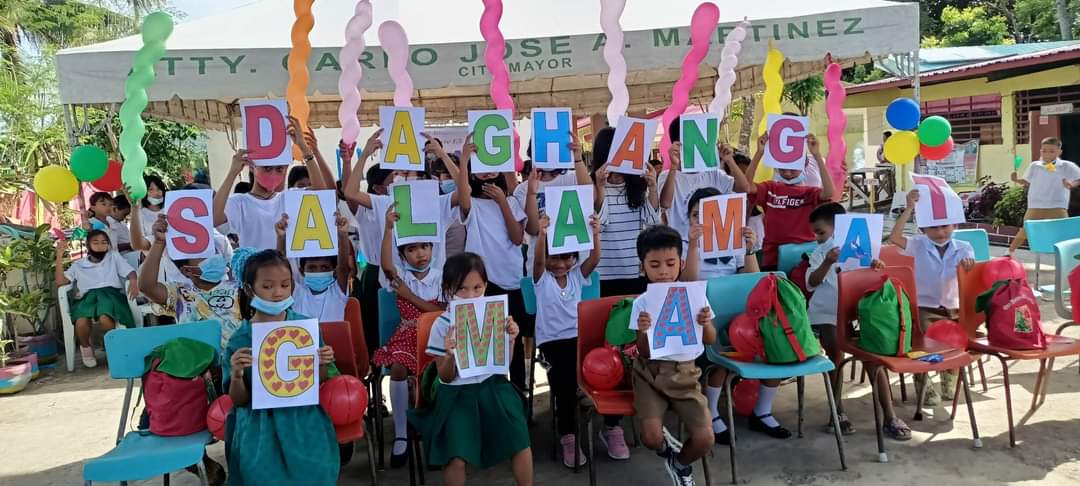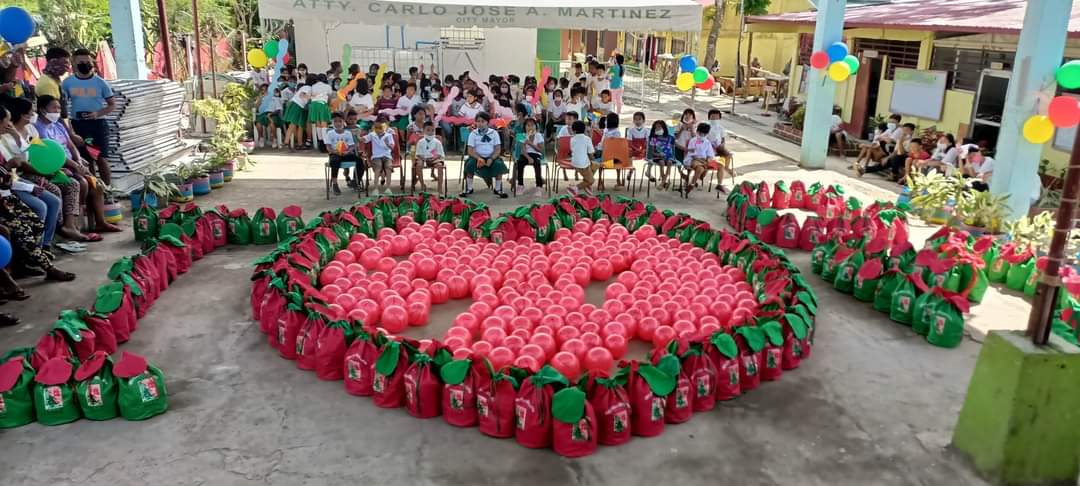 ADM has a long history of giving to United Nations World Food Programme (WFP) and has committed to support WFP's school feeding programs in Philippines, Myanmar, and Egypt. The company partners with not-for-profits, corporations and local government agencies to support food security for at-risk populations.